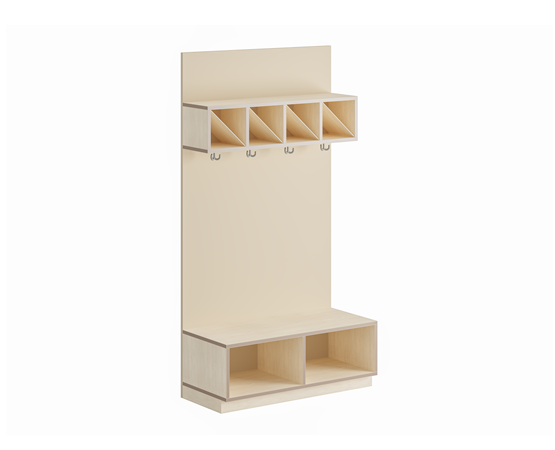 The appealing cloakroom system MARINA offers each child it's own place for shoes, a hook for jackets and bags, and a box for hat, gloves, etc. The shoe compartment is located under a stable bench.
The cloakroom element is produced out of 19 mm pabels, ompletely laminated and therefore easy to maintain.The shoe compartments have the option of integrating metal
shoe trays or other draining options.The compartments above are 25 cm wide and can be divided more through optional wardrobe dividers.
Compartment width of 20 cm is also available on request.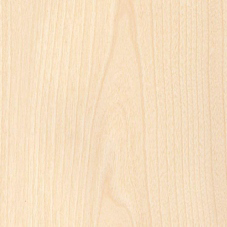 Birch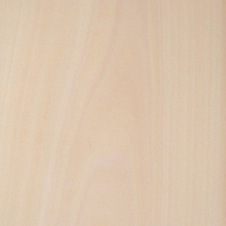 Beech
– Material: stable 19 mm three-layer quality chipboard, manufactured according to DIN EN 14322 | 2017-07, classification E1, with melamine coating, 2 mm ABS edge
– Satin back panel, compartments in birch or beech decors on request, dividers made of natural MDF or colored plexiglas (at extra charge)
– Seat heights: 26 cm (crib), 33 cm (nursery), 40 cm (daycare)
(H x W x D): 187 x 100 x 45 cm
– modern and functional wardrobe system
– stable construction, robust and scratch-resistant material
– colorful dividers of the wardrobe compartments
– coat hooks add attractive color accents on request